Diamond Earrings 3 CLAWS PREMIUM
Our selection
Indicate your total budget (jewel + diamond) and discover our selections of diamonds with this jewel
Add to basket
30-day money back guarantee
Free shipping for France, Monaco and EEC countries
Secured payment
Payment on delivery : 35% at the order and balance upon reception
Exceptional quality of stone and jewel

Customer service at your service, provided by diamond dealers

Sealed diamonds with a certificate of quality and authenticity

French manufacturing

30-Day « satisfied or reimbursed »
guarantee

Online secured payment
---
Description and information
Diamond Earrings 3 CLAWS PREMIUM, selling price according to carat and diamond quality
Handmade earrings with diamond belt based on mid height of the claws which are based on a rabbet. Made to order in France. Delivered in a jewellery box. See VIDEO below photos. The engraving "i-diamants" is optional.
Free shipping for France, Monaco and EEC countries
Your package is insured up to the value of the diamond and / or the jewel delivered. Shipments are made by La Poste in Declared Value or by Private Express companies. You can specify your delivery method preference during the process of online order. Declared Value is the delivery option recommended by i-diamants. This delivery method was originally created for jewelers. It has been operating very reliably, securely and confidently for a long time. The Declared Value allows online tracking of the package, delivery only against signature to the recipient or his representative, compensation of 100% of the value of the content in the event of loss or theft of the package. The delivery time is 3 to 5 days depending on the place of delivery in France / Monaco and 1 to 2 weeks for EU and DOM / TOM. The other advantage of this shipping method is that if you are not there at the time of delivery, a withdrawal slip is left in your mailbox and you can pick up the package at your nearest Post office. close, with the slip and your identity card. The package is sent in all confidentiality (no apparent mention of i-diamants and the nature of the product). Shipping costs are offered by i-diamants for the ''France / Monaco / EU and DOM / TOM'' zone, and are 35 euros for the ''Rest of the World'' zone.
Payment : 6 options
You can pay :
by credit card (Oneytrust secured payment): Visa, Mastercard, American Express…
in 3 times without charge, by credit card, and spread your payment over 3 consecutive months
by Paypal
by bank transfer
by cheque
with a deposit of 35% by credit card and the balance on delivery by check or by credit card
Receive your ring sizer for free by email
Laser engraving
This type of engraving is a method where a laser beam is used to accomplish the job. Laser engraving has many advantages over traditional machine engraving methods (drypoint engraving), including precision and fine finish. In addition, laser engraving is permanent, unalterable and aesthetic.
In our diamonds selection, we only offer natural diamonds with a certificate of authenticity and quality issued by one of the 3 most prestigious and recognized worldwide laboratories: GIA, HRD and IGI.



Standard chain lenght = 42cm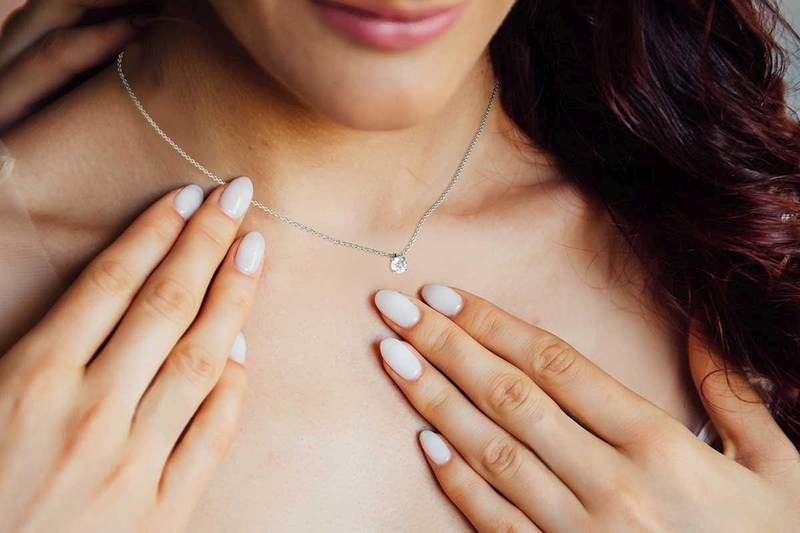 Standard wire lenght = 38cm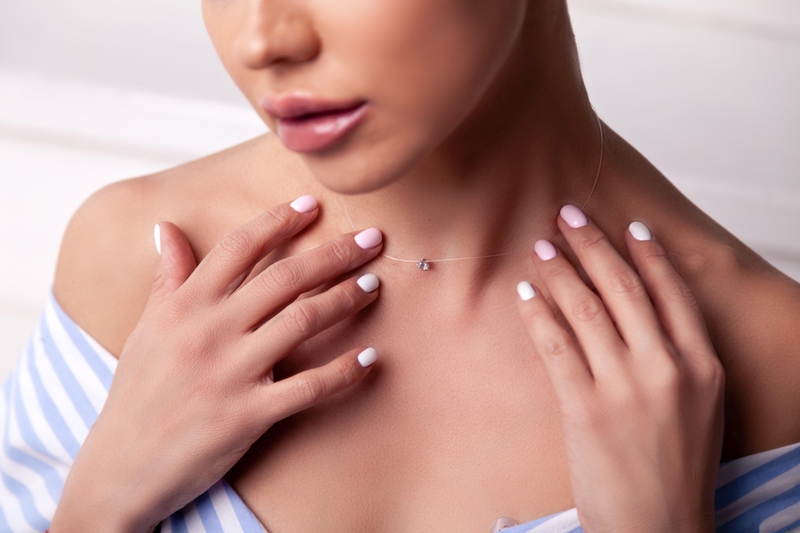 Standard wrist circumference  = 17,5cm
Use a tape measure or a piece of string to measure your wrist size and find the ideal bracelet size for your needs. The average standard length for women is 17.5cm. 
For soft bracelets (on cords or chains): for a well-fitting bracelet that does not tighten, choose a bracelet length that is +/- 1.5 cm longer than your wrist size, depending on how you wear the bracelet: flush or loose.
For closed rigid bracelets (bands): it is the circumference of the hand that should be measured, at the point where the hand is strongest.
For rigid open bracelets (open bands): for a bracelet that fits well but does not tighten, choose a length of bracelet that is +/- 1 cm longer than your wrist circumference, depending on how you wear the bracelet: flush or loose.
« Satisfied or reimbursed » guarantee
Free and Insured Shipping
Secured Payment
X
As you continue your navigation, you accept the use of cookies to provide our service and to secure transactions on our website.
Don't show anymore
More info