Diamonds
Offer a diamond jewel for Valentine's Day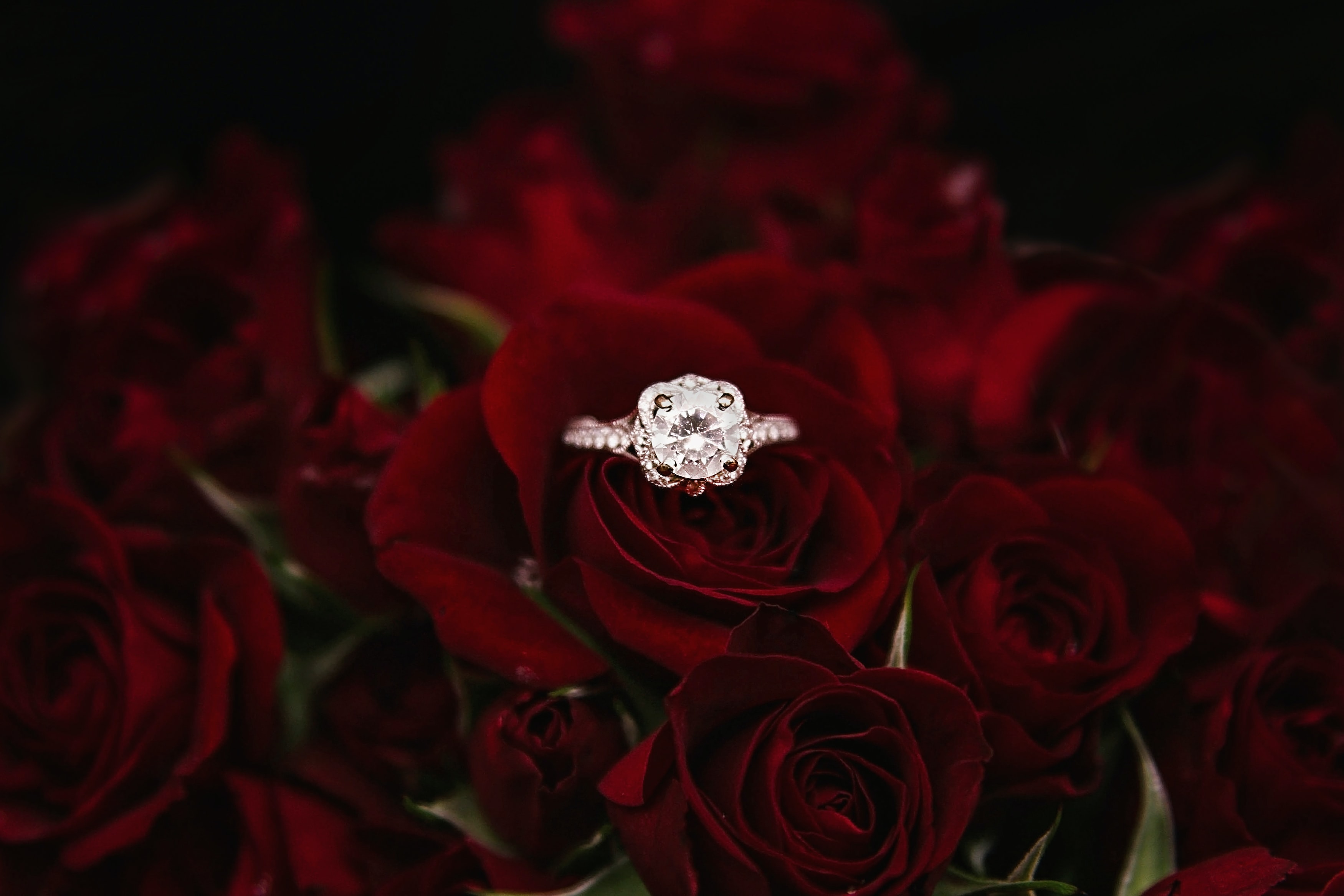 Valentine's Day is always an important time to show and reaffirm your commitment to your partner. What could be better then a beautiful jewel to show your love and, among the saints of the saints of jewelry, a diamond of course?

Offering a diamond jewel for Valentine's Day: the symbol of commitment and true love
Some will say that it is useless to show off a display of wealth and opulence by offering a quality jewel for Valentine's Day. But showing your partner that you are able to offer her something of value, if not priceless, at least considerable and significant, also shows her the priceless value she has in your eyes. Emeralds, diamonds or sapphires are then stones that always make their effect with your sweetheart.

Reasons to buy a diamond jewel for Valentine's Day
What could be more magnificent than diamonds or diamond jewelry! Like the title of a famous James Bond movie: Diamonds are forever, diamonds have a strong symbolism of power and eternity. It also symbolizes great purity and the fact that the recipient of the present is obviously very dear to us. And then, what woman has not dreamed of one day being offered diamonds? The collective imagination makes for most of us a dream of a little girl or a princess in our unconscious and the present you are about to give her will make this dream come true!

Why do we celebrate Valentine's Day? An exciting story
The history of Valentine's Day seems to go back to quite distant origins and regions, so no certainty about its origin is proven, but it seems that its origin has a link with the history of the Roman Empire! At the end of the Empire, to replace abusive orgiastic celebrations, the Romans would have decided to establish on the contrary a festival of love and purity named Valentine's Day.
However, another story is that Valentine's Day was named after a priest, still under the Roman Empire, who celebrated confidential marriages of soldiers who were forbidden to do so. This one would then have been denounced then beheaded one... February 14th! This saint was later canonized in the Middle Ages, so his feast was officially established in the Gregorian calendar.
It's up to you to choose between these two versions, each one tinged with history!

Surprise your partner with a precious and unique gift: a magnificent jewel for Valentine's Day.
A piece of jewelry certainly seems at first glance to be a predictable (albeit very appreciable) gift for Valentine's Day. But to break this idea, stand out with a jewel that will be... original! And for that, nothing could be simpler. On the one hand, the jewelry sector naturally competes with inventiveness and on the other hand, jewellers are generally aware of the need to offer creative and out of the ordinary products to renew and diversify their clientele and thus build loyalty.
You can thus play on the color, size, shape and look of the jewelry. Multicolored jewelry (but with quality precious metals) is becoming more and more fashionable these days. Yellow gold, for example, although it remains a sure value, is facing strong competition from pink gold, which symbolizes softness and beauty.

Make a custom-made Valentine's Day gift: create a custom jewel and even engrave a message in the ring, necklace...
The advantage of jewelry is that they are very customizable (see below). The most common form of personalization is to write the name of your partner, especially on necklaces or pendants (the advantage is also that it is not necessarily an expensive option).
For rings, you can also customize the look of the ring: traditional type for example, but it can also be more avant-garde type, slender, open. It can also be customized according to the diamonds you wish to incorporate. A multicolored ring with diamonds from several categories can be resplendent!
If rings and necklaces are generally the most chosen and customizable jewels, other jewels can be, especially earrings that can easily give free rein to your creativity and imagination.

How to choose the perfect luxury diamond jewelry for your Valentine's Day partner?
To offer a diamond jewel to your partner for Valentine's Day, you must know that you have a lot to choose from! Indeed, the diamond is declined as well in bracelet, necklace, earrings, small pendant. You can for example customize diamond earrings in the shape of heart for the most romantic. Hearts can also be set on rings, although this is still less common. On the contrary, a small pendant discreet and elegant but of high quality can be greatly appreciated by your companion if it is of a chic but sober nature.
You can also personalize your pendants or necklaces in other ways: for example, there are certain models with animals or flowers rich in meaning.

Our tips for buying a luxury gift for Valentine's Day: what style, what color of gold (white, yellow or pink) and what color of diamond (white, black, brown) to offer?
You may not know it, especially if you are Mr. who is about to give the gift of his dreams to Madam, but there are several colors of gold. And the question: which color to choose? There is indeed yellow, white and pink gold. Above all, more than the color, pay attention to the alloy of gold, that is to say its purity. Because gold is not, basically, an easy jewel to handle for making jewelry. This is why, the purer it is, the purer the jewel will be, in a way, pure too. These are the famous carats! Demand 18 karat gold!
Then, for the color, actually it's mostly a matter of personal taste. It is important to know that white gold and pink gold are mixtures of several metals, but this does not mean that they are less pure. Pink gold, for example, is a mixture of gold and copper that gives it a pinkish color that is particularly soft and pleasing to the eye for those who love this color. Pink gold has also become more and more fashionable in recent years, especially in the creations of the most original artists.
As for the color of diamonds, a wide range exists, from light yellow to brown or gray. In general, the most sought-after diamonds remain those that have no color, the white diamonds, symbols of purity. However, pink or yellow diamonds can be absolutely beautiful, for example yellow is reminiscent of the sun and its symbolism. Brown diamonds are also becoming quite widespread and appreciated, especially because they are a little cheaper than white diamonds. A mix of the different colors can also be a very successful original creation.
Buying your diamond jewelry: on the internet or in a jewelry store?
Today, it is quite possible to buy your jewelry online. It even happens that the bride and groom order their wedding rings on the internet. The advantage with online ordering is
In particular, if you are looking for originality in particular, you will have a huge choice and will find much more easily a type of model that can suit you. What's more, at a price that is sometimes more interesting because online services save on the costs of physical stores.

Our Valentine's Day gift suggestions for men or women: which favorite and personalized jewelry to offer to surprise your loved one?
As we have mentioned, if you choose a diamond jewel for the one you love, you will have more than enough to choose from. You can indeed choose to personalize the jewel you offer her by engraving her name inside a ring or on a pendant. But other jewels are customizable like bracelets or even earrings without forgetting necklaces where you can obviously engrave your partner's name in the center.
Note that some jewels can be personalized without engraving the name of your sweetheart. There are plenty of jewels which, by their original shapes associated with the shape or color of the diamond, are already out of the ordinary of the jewel and are already in a certain way personalized, and will be even more so when your partner will wear it and adopt it.