Jewellery
2023 trends for engagement rings and wedding bands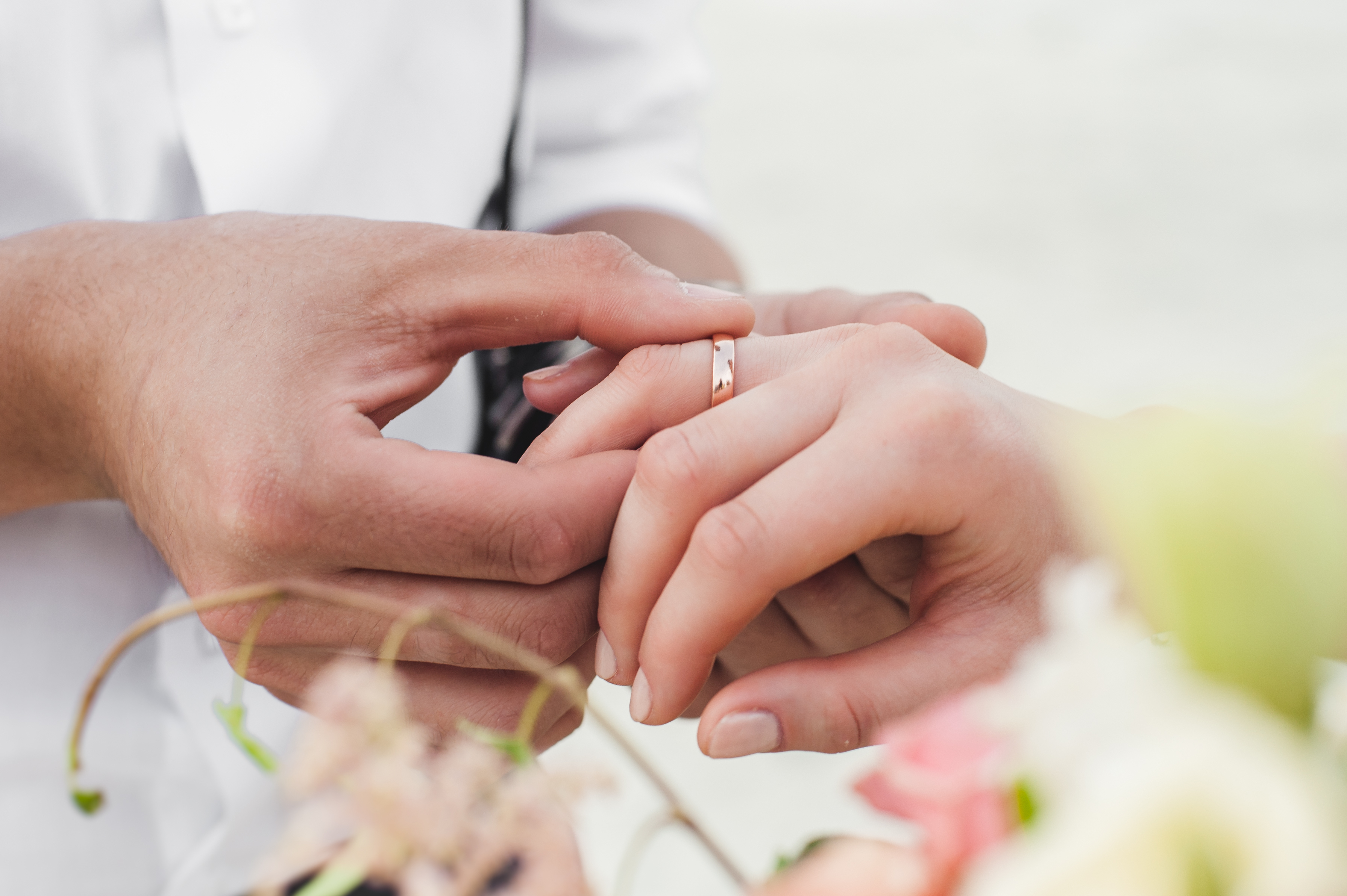 Are you planning to get engaged or married in 2023, but are still hesitating about wedding rings? Like every year, trends emerge and the world of jewelry is influenced by fashion trends for both wedding rings and engagement rings. Here are the models in the spotlight in 2023.
Precious stones, multi-metal rings… engagement rings 2023
Telling the chosen one of your heart that you want to spend your entire life by your side is not a decision taken lightly. To prove your love to your half, it is then necessary to offer him a ring at the height of your feelings.

Gemstone engagement rings are still popular in 2023

Many future brides expect to be impressed with both the proposal and the ring itself. In addition to shining, she must be the pride of the sweetheart by dressing her hand alone. You will have understood: precious stones are essential!

Emerald engagement rings
In 2023, the emerald is one of the precious stones to favor for a marriage proposal. Indeed, if the diamond remains unbeatable, the emerald also takes a significant place. A symbol of beauty and hope, the emerald scores points both for its aesthetics and its originality. It is also a stone that goes perfectly with all metals, whether golden or silver. No woman could resist an engagement ring adorned with an emerald!

Zoom on the black diamond for your engagement ring
A diamond yes, but this year, be more original! To get out of the box while staying in the tradition, choosing an engagement ring adorned with a black diamond is trendy in 2023! Dark stones are on the rise, it's an opportunity to get off the beaten track by asserting your difference. Their attractive color will not leave anyone indifferent. It's also a great way to show that you got engaged without saying so! If your partner has a strong character and a tendency for all that is original, a black diamond engagement ring can only satisfy his atypical aspirations, especially since it is very trendy this year!

The original engagement rings in 2023

Break the codes for your engagement in 2023 and propose to your beloved with a trendy, but different ring.

The mixture of metals
That being said, as engagement rings with precious stones are not within the reach of all budgets, in 2023 other more sober but equally effective models are in the spotlight. After all, not everyone likes flashy things, so there is something for everyone. A marriage proposal can therefore largely be made with a more classic ring. This year, the trend is for the mixture of metals. For example, the 2023 engagement ring could be designed in gold and silver or gold and titanium. Classic or original shape, there will be no false note as long as you clearly identify the preferences of the bride-to-be!

"Vintage" engagement rings
It is a term that designates something obsolete, yet it has never been so fashionable! Vintage seduces in many areas, whether fashion or decoration, now it is inviting itself into the world of engagement rings! Yes, for all women who love character jewelry with a story, you can choose an engagement ring with a so-called "old cut" stone. This name refers to rings worked by jewelers between 1300 and 1930, that is to say, made by hand. So if you have family jewels passed down from generation to generation, if you like to hunt or if you are a fan of auctions, seize the opportunity to dress the hand of your sweetheart with a characterful engagement ring!

The choice of wedding rings according to 2023 trends
A wedding ring is a ring that you will keep all your life around your ring finger. It represents the love you have for your other half, but also says a lot about your personality. Classic, flashy, discreet, original or totally atypical, the wedding ring is the symbol of your love and must reflect your feelings: always as powerful as on the first day.

Are you looking for the perfect wedding rings that represent you? Have you already noted all the dates of the wedding fairs in your diary? Have you also already started looking at what is being done in the jewelry stores around you? We help you see more clearly by offering you the 2023 trends for wedding rings.

Wedding rings 2023: the trend for originality

Textured wedding rings
For both women and men, textured wedding rings are popular in 2023. And this year, stripes or twists dominate. The rings have horizontal, vertical lines or tendrils all around. These ridges bring depth and offer an interesting interplay of material around the finger. Aesthetic and contemporary, the textures modernize the most sober alliances with interesting geometric figures.

Wedding rings in two metals

Just like for engagement rings, bi-material is also invited in wedding rings in 2023. Thus, mixing metals, but also colors is very trendy this year. We will see, for example, wedding rings in white and pink gold, wedding rings in platinum and gold and many other combinations!

Cheers for atypical shapes

Turning things upside down while remaining in the habit, such is the credo of the 2023 wedding ring trends. Indeed, place here for rings of unconventional shape. Twisted, with links and even octagonal: break the codes!

You will also find some of the most adorable models: ultra-thin wedding rings. These bohemian wedding rings are discreet, but full of charm. They are also alliances that can be worn with all styles of clothing and that remind us how finesse is a sign of elegance.

Personalized wedding rings
A ring engraved on the inside or on the outside, a fingerprint, a set stone, an openwork engraving, in 2023, designers are doubling their originality to mark your union.