---
Standard or hand made jewellery ?
The difference between an industrially made standard jewel and a hand made jewel :
Long term resistant frames

To reduce costs, the frames of the mass production standard jewels are even hollow. Too hollow rings deform inevitably over the time.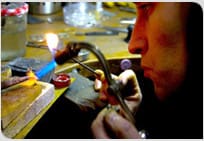 The finishing touch

Frames coming from an industrial production are often badly finished. The simplest way to notice it is to look at the internal parts of the jewel. We often say that j
ewels are as suits, it is necessary to turn them and look them from the inside to see the quality of the finishing touch.
To come back to the example of the classic solitaire ring with claws, it is made in industrial production as one single piece what makes the access to certain parts difficult when putting the finishing touch. In traditional production, the band and the setting are made separately as two pieces of a puzzle to optimize the finishing touch of each part before assembling them.
Let us also mention that frames out of industrial production have a cold look. Edges for example are often too sharp. The goldsmith gives sweeter forms to the jewels, pushes further the decisive finishing touch.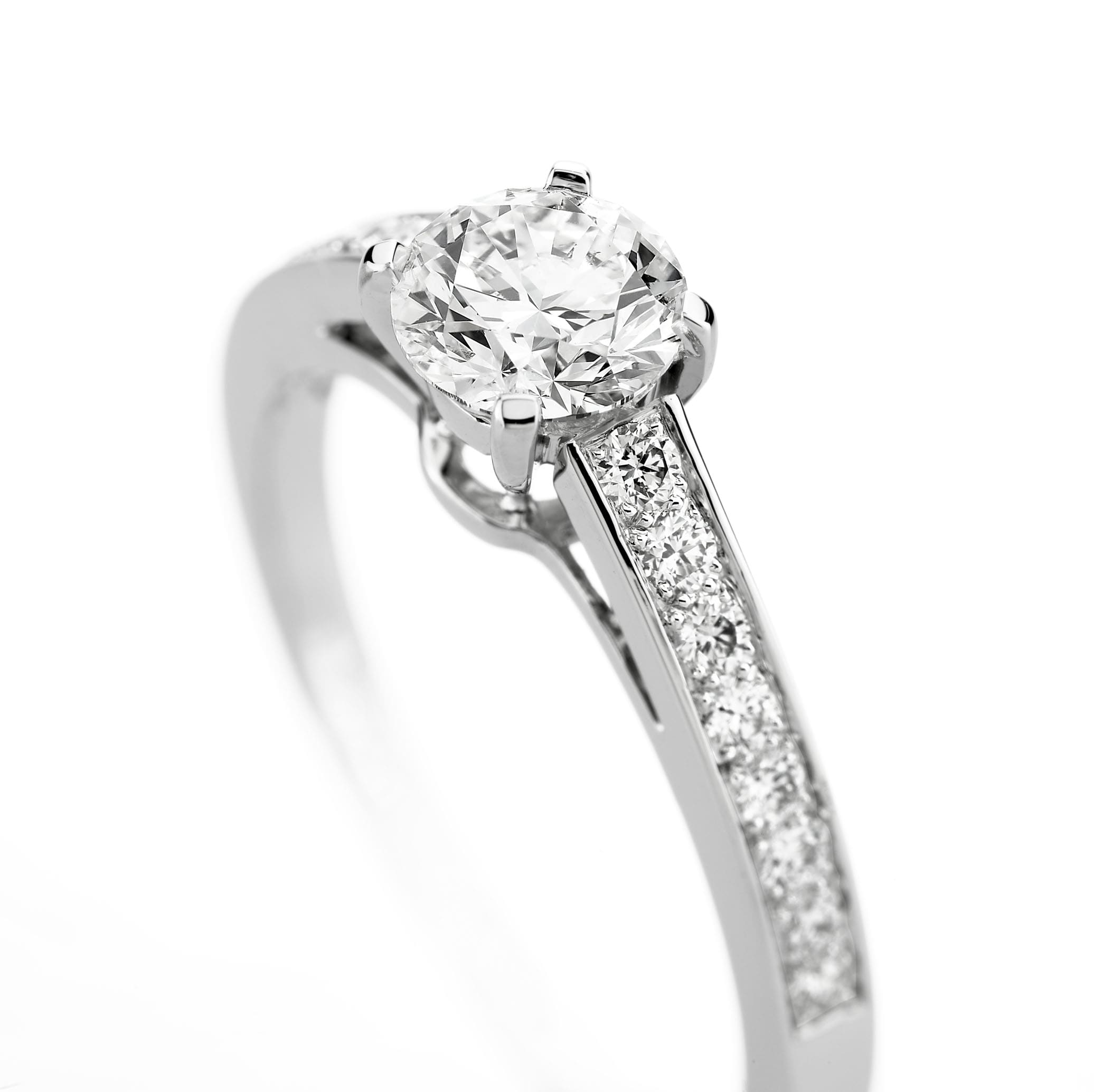 The price

Industrial production looks cheaper but it can be eventually more expensive: at worst you risk to loose the diamond, at best you will have to change the frame once it is used or deformed. A quality jewel lasts and as a diamond it will enter your family patrimony for ever.
EnregistrerEnregistrer
EnregistrerEnregistrer