---
All you need to know before you sell your diamond
Diamonds are undoubtedly a safe haven. However, life's accidents sometimes force their owners to sell them. Most individuals do not know how to do this. In addition to the pain that accompanies this sale, there are questions about buying back diamonds. What is the value of the jewel I own? What is its quality? Does the diamond that adorns it come with an invoice, a certification? How much is it worth and which intermediary will be able to buy it back? Where can I sell my diamond? Finally, will the proposed price be the result of a fair negotiation? What do I need to know before buying a diamond ? Our site i-diamants gives you tracks to follow a reliable procedure towards a diamond repurchase without concern and in the best conditions.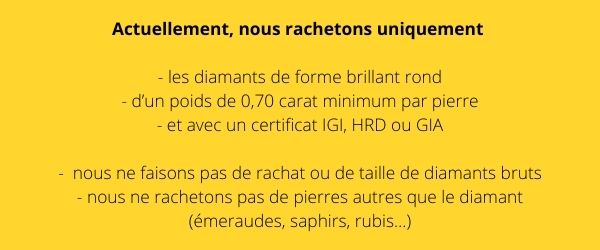 Diamond valuation and repurchase, a multi-faceted market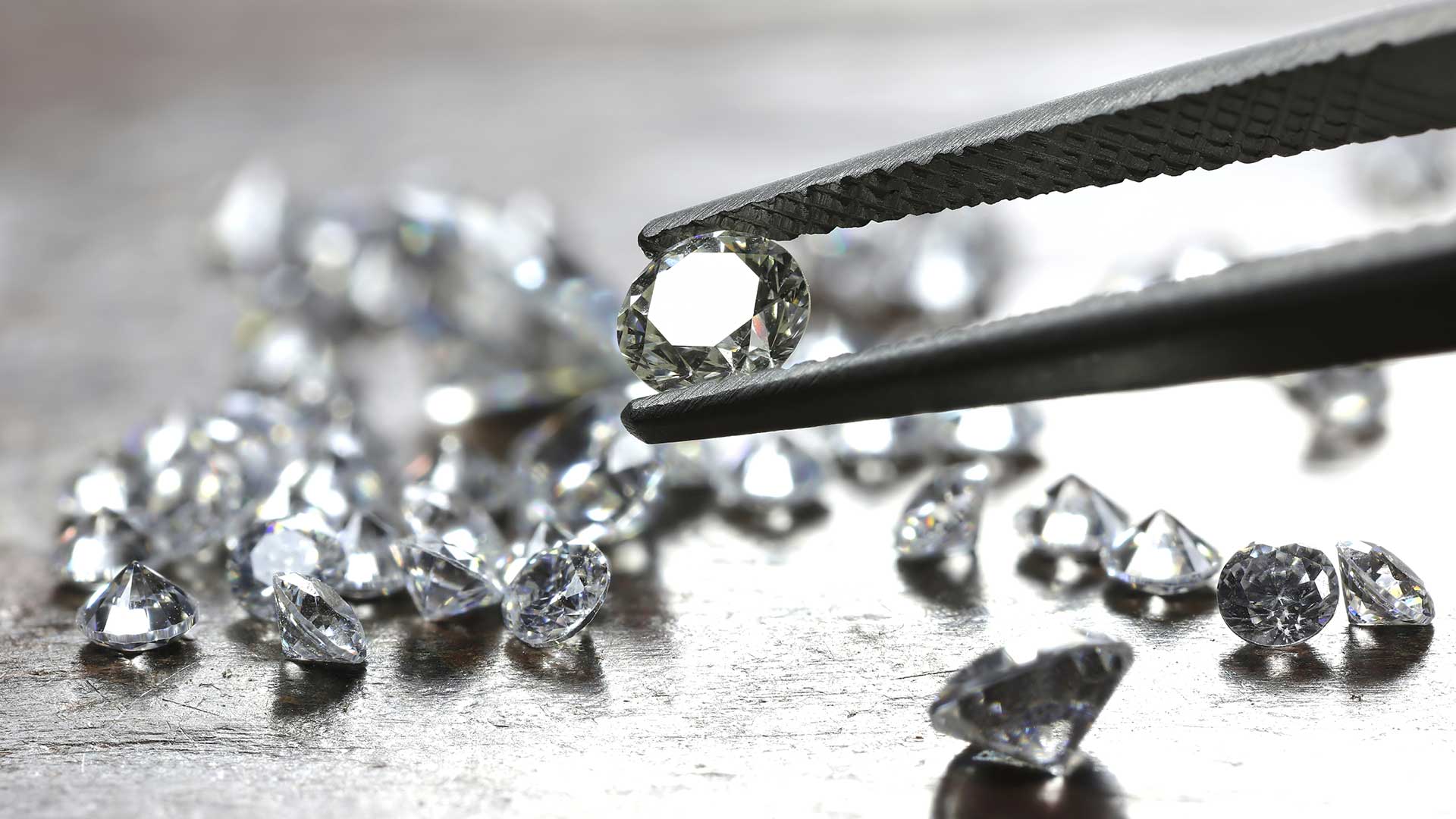 If women's eyes sparkle when they see a set of diamonds, it may be because they have the fierce will to seduce and be seduced. Some of you may have been to an auction house and bought an exceptional piece of jewelry at auction, winning it over many other potential buyers. That day you let your heart speak: the taste for jewellery is as old as mankind. However, to sell it, it is necessary to proceed to a fine analysis of the stone for a good evaluation before buying back your second hand diamond. The reason takes over. The history of the jewel is remarkable or insignificant. Its lines, the size of the diamond were thought by a quality jeweler without doubt. Because in France we have internationally recognized skills in the creation of jewelry. The initial purchase price is already a good indicator of the price of your stone. Most mounted stones sell for less than 10k€. The price of a diamond has been increasing by an average of 2 to 3% per year over the past few decades. Then the market trends are an excellent barometer for pricing. The solitaire on a gold ring is the star of the second hand market.
A high price diamond is rare and therefore expensive
If during the evaluation and repurchase of your diamond we evoke you its value, it is on an objective basis: its color, its size, its weight, its purity. Four criteria to appreciate or depreciate a diamond. These famous 4 Cs are the acronym of the terms: Carat, Color, Clarity and Cut of the diamond. Then we ask you for the invoices and the elements possibly at your disposal on the certification of the stone. The most famous certificate in Europe is the HRD Antwerp certification, as well as IGI Antwerp. The certificate contains the characteristics of the famous 4C's and a sketch of the stone. The most expensive jewelry is often rare on the market. And these rare pieces are the object of high demand and high prices. Because the stone market is one of the most international. If you have an exceptional piece, our entire network of national and international partners can be asked to set a price and propose a buyback offer.

Many players are present on the diamond buyback market
Where to sell my diamond ? Jewelers, auction house experts, our website i-diamants are all able to read and understand a stone and your sales objectives. At i-diamants, diamond dealers in Antwerp since 1888 (four generations), we have a long experience in buying diamonds. You will be in direct contact with diamond dealers, without any other intermediary, and will be able to get the most accurate and quickest valuation of your stone. The other advantage of i-diamants is that we are specialized in buying and selling online, so we can negotiate and buy back your diamond remotely, as long as it is accompanied by a quality certificate issued by one of the 3 following laboratories: IGI, HRD or GIA.

For the record, here is the French record of an auction of a particularly famous stone: the Marquise! Stone with a weight of 43.82 carats, F, VVS2 having embellished if possible Simone del Duca wife of Cino del Duca. This couple created a foundation that rewards a remarkable literary work by its humanity. The stone was sold for 2 025 380 €. A record in the auction room.