---
Offer a diamond engagement ring to your wife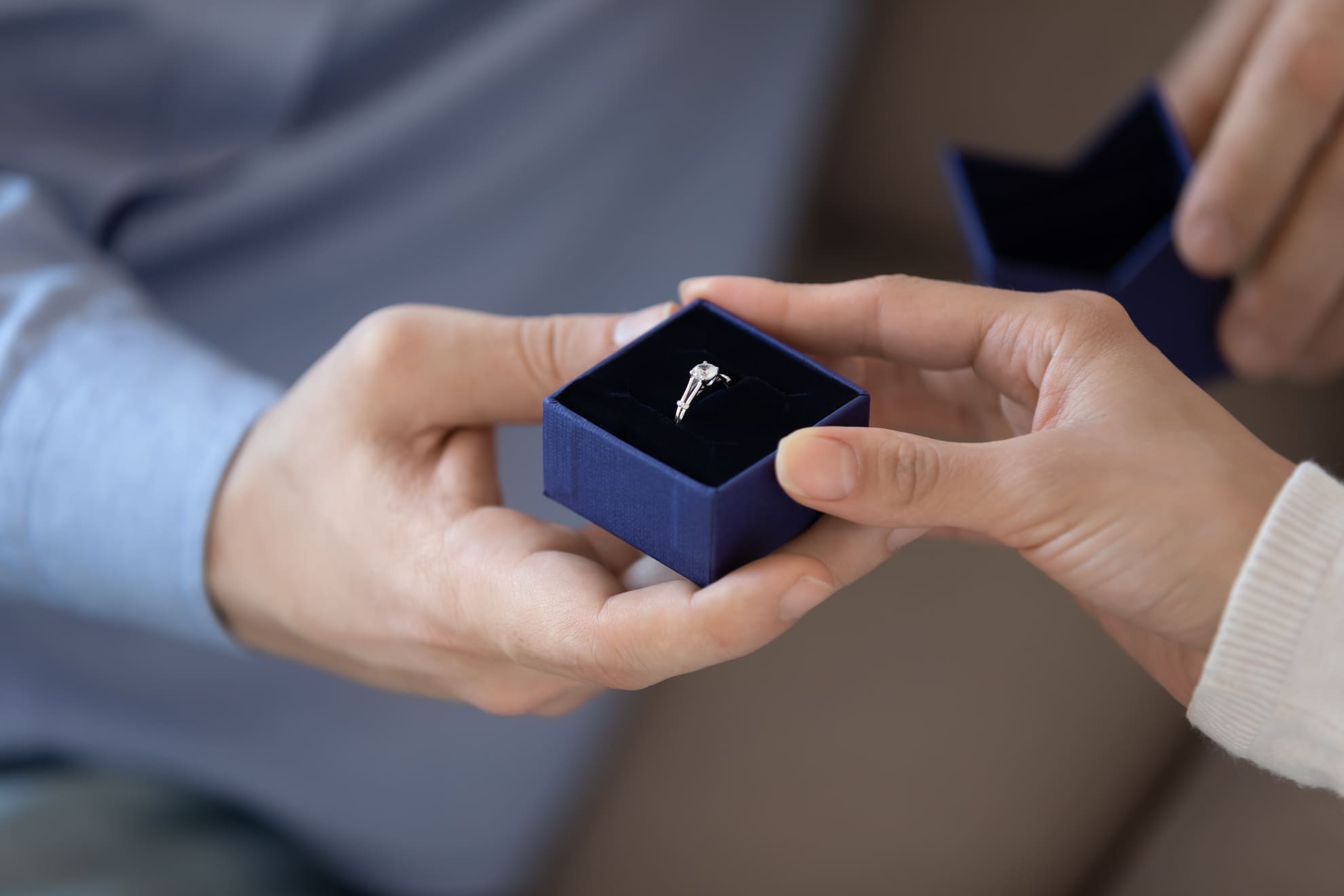 Jewelry is part of a woman's daily life. There is a jewel or accessory for every outfit and every occasion. And among the jewelry, rings are very much in demand. For an anniversary, a celebration, but also for an engagement proposal, a diamond ring would fit perfectly. If you want to surprise your other half during your proposal, nothing better than opting for a diamond engagement ring for women.
How to choose a diamond engagement ring for women?
The moment you choose a diamond engagement ring for a woman is one of the most emotional moments in a lifetime. But it can also be a stressful moment for the person who will have to choose it. It must be said, a diamond is an important investment and it must also please the one you are going to give it to.
Thus, choosing a diamond ring requires a lot of attention and reflection. Indeed, there are different criteria that you should take into account when choosing your diamond. In addition to the model, do not neglect the 4Cs: carat, clarity, color, cut, which are essential parameters to ensure that your diamond is of the best quality.
The famous 4C criteria in the choice of a diamond: carat, clarity, color, cut
As previously mentioned, the 4Cs (carat, clarity, color, cut) are essential parameters when choosing a diamond. It is only thanks to them that you will be able to obtain a stone of superior quality.
The carat: this is the unit that designates the weight of a diamond. This parameter is closely related to the dimensions that the diamond will have. It is true that the price of a diamond is not a negligible element. However, if you want to have a quality diamond whose size is in accordance with the ring's finger size, then you should not skimp on the budget. The same goes for a stone that will match the bust of its recipient for a pendant.
Clarity: diamonds also have a purity index called "clarity". This one is difficult to distinguish with the naked eye. It therefore requires the necessary equipment to verify it. For this parameter, it is more than advisable to call a professional to ensure that your stone has the least possible impurity. It is interesting to know that the larger a diamond is, the more easily impurities will be seen. And since there are different purity grades, it is best to choose stones graded between IF and SI1.
Colour: "Colour" refers to the color of the diamond. It is important to know that not all diamonds are white, there are different colors. And here too there is a classification, the stones are classified according to the intensity of the colors. For example, pink diamonds are classified from the lightest pink color to the brightest pink color. The intensity of the color of these gems is a sign of the rarity of the diamond. And rare means more expensive and more in demand. Because we all would like to have rare stones in our jewelry, especially for women's diamond engagement rings.
Cut : the size of the stone has an influence on the brilliance of the diamond: it should not neglect this part. The better the cut, the more brilliant your diamond will be. Call on professionals to cut your stone, so you are guaranteed to get a perfectly executed job. You will also ensure that your stone is ideally proportioned and has symmetrical facets. Only the major GIA, HRD or IGI laboratories will be able to certify the quality of a diamond cut in the strictest and most independent way.
A solitaire diamond ring in white, pink or yellow gold for an engagement?
Once you have found the perfect diamond to match your requirements, you will now need to move on to choosing the metal that will act as the backing. Here again you can choose between different metals, including gold and platinum. Both are noble metals, however, it must be recognized that gold is the most requested by the majority. For a women's diamond engagement ring, a gold setting is more common and is more appropriate. If you opt for a gold ring, you will have the choice of yellow gold, white gold and rose gold.
Normally, gold has a natural yellow color. But thanks to different alloys, it can be given other hues including pink and white. At one time, yellow gold was very popular. Despite this popularity, white gold has come into its own in recent years. Many women like it because a white gold ring with a diamond on top is more modern. In addition, they are out of the ordinary and traditional. Let's not forget about rose gold, which is also very trendy and does not go unnoticed. Also, rose gold is more feminine and fresh. But in the end, it all depends on your tastes and preferences for the choice of metal for your diamond solitaire ring.
Buy a custom diamond engagement ring for your future wife
The diamond engagement ring is a timeless statement. And what better way to propose to your future wife than with a custom-made diamond ring? Perfectly representative of the recipient's personality, a custom-made ring is always a great idea. It is also the best alternative if you haven't spotted the ideal design among the ring collections sold in jewelry stores.
A unique diamond ring for your better half: your wife will be fulfilled
Indeed, who has never dreamed of owning a unique piece of jewelry? This is especially true when it comes to an engagement ring. Because of its custom-made nature, the diamond ring represents a lifelong commitment while marking a special period. It is the ideal solution to obtain a 100% unique and original jewel by mixing existing styles and models. Your future wife will not fail to be conquered by the result obtained.
The creation of a custom-made diamond engagement ring is special on many levels. First of all, it will take into account the personality and tastes of the future fiancée. This detail is not unimportant since it is expected that she will wear it for the rest of her life. So you might as well choose a model that will give her constant pleasure, just like on the first day. You can, for example, start from her favorite color to choose the color of the diamond. Another essential point is the emotional and sentimental value of the ring. A custom-made ring is indeed the result of what you have imagined for your loved one. It is a nice proof of love to show that you thought about her and took time to elaborate it. Know this, your fiancée will not pass by the love and effort you put into it without being particularly moved by it.
The only drawbacks to creating a diamond engagement ring are the cost and the time it takes. Indeed, it will take a few weeks for the jeweler to custom create the design you want. So you'll want to make sure you get in on time, especially if you want to propose on a special occasion. After that, creating a ring that is entirely to your liking may also be relatively expensive, compared to buying an existing design. But after all, isn't it worth it?
The steps to create a custom-made jewel for your future fiancée
Choosing a custom-made engagement ring is not a snap. In order to create the jewel that meets your expectations, you will have to entrust yourself to jewelry designers with real know-how and experience. And to create this symbolic jewel with the image of its recipient, it will be necessary to pass by certain processes.
Determining the desired model
Before starting the creation process, you must first choose the stone, then determine the model or design it according to what you expect. For this, you can take inspiration from existing designs. Among the main engagement ring designs, we have the famous solitaire diamond ring with a simple band in which a single diamond is set. Next to it, you will find the trilogy ring on which a main diamond is highlighted with two others at its side. Finally, the Halo model features a central stone surrounded by a ring of small diamonds. But of course, you can also decide to create a completely unique and original design. Once you have decided on the style, you will then choose the precious metal that will support the diamond ring. Depending on the desired result, you may decide to opt for a combination of metals. Platinum remains the most precious of metals. On the other hand, if you want a gold model, you will have to choose the color according to the different types of alloys that exist.
The custom creation of the ring
The jeweler will then make a drawing on a sketch board according to the shapes, volumes, stones and colors you want your custom ring to adopt.
Then, the actual manufacturing of the ring begins with a 3D printing of the desired model in wax. This essential step allows us to take into account every little detail of the design and also allows you to confirm, or not, if the model is in accordance with your expectations.
Then comes the casting of the ring in a plaster mold followed by the various processes of finalization of the jewel. After a few weeks and a little elbow grease from the jeweler, your jewel is ready to be worn.
The price of a diamond engagement ring online
When choosing your engagement ring, you have two options: either a jewelry store purchase or an online purchase. While buying from jewelry stores has the advantage of being able to see the jewelry physically, an online purchase allows you to find one at a relatively cheaper price.
A cheap engagement ring online with i-diamants.com
Compared to buying from traditional jewelers, an online purchase of engagement rings can actually get them at better prices. On online stores, the price is 30-50% lower than those found in traditional stores. On i-diamants, you can find several models of diamond engagement ring ranging from 0.20 carat to 1 and more, and the stock is just a click away. Depending on the main criteria of diamonds, namely weight, color, clarity and cut quality, it is possible to refine the price lists. The site also offers quality stones certified by independent and internationally recognized laboratories such as GIA, HRD and IGI.
How much does a personalized women's engagement ring cost?
There are many creative ways to personalize a woman's engagement ring. The idea behind personalization is to add a more personal element to the ring to make it unique and original. Women's engagement rings can be personalized with the desired color of gemstones as well as with the desired precious metals. You should therefore count on a minimum of 1,000 euros for the ring. You will then add the different elements of personalization chosen, such as the size of the stone, its shape, the number of diamonds on it, the precious metal chosen or the carats. The price could go up quickly.
---
Timeless collection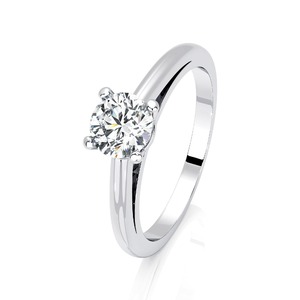 Engagement ring
4 Claws Classic
Solitaire diamond with 4 claws, a classic and timeless style. The highlighting of the diamond…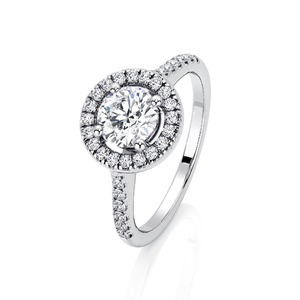 Ring
BRILLIANT
The perfect gift for your ever lasting love. Hand made french jewellery. Gold 750/000. Delivered in…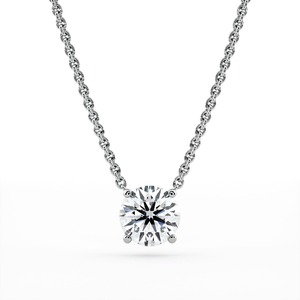 Pendant & Necklace
4 CLAWS
4 claw diamond pendant without bail. Forçat chain fixed by 2 rings on each side of the…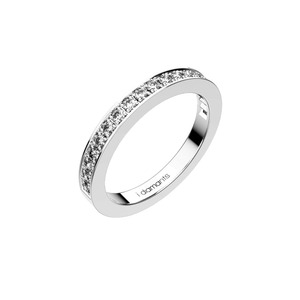 Wedding Band
RUBAN
Classic diamond wedding ring. 18 carats gold. Made in France. Delivered in a jewellery box. See…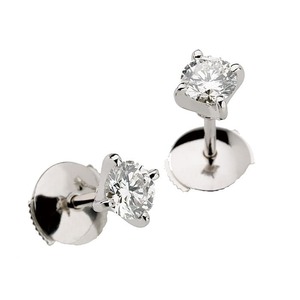 Earrings
4 CLAWS CRADLE
Handmade diamond earrings, 4 claws heart-shaped cradle setting. Elegant exclusive design by…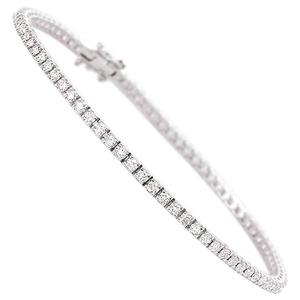 Bracelet
WHITE RIVER
Classic Diamond River Bracelet in 18 carats white gold. A jewel full of sparkle without being…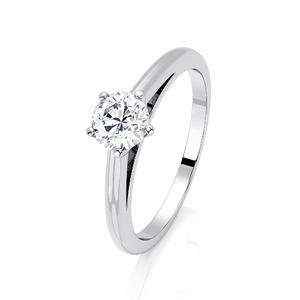 Engagement ring
5 Claws Classic
Solitaire diamond with 5 claws. Solitaire offered in 18k white, yellow or pink gold (750/000) or in…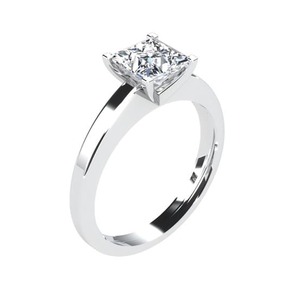 Ring
PRINCESS ROYAL
Style full of sparkle without being ostentatious. The dawn of passion and romance. Hand made to…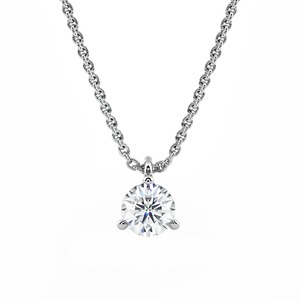 Pendant & Necklace
3 CLAWS B
Diamond pendant with 3 claws to enhance the stone as much as possible. Crimping carried out with…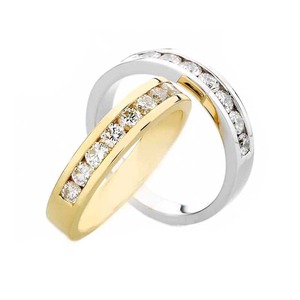 Wedding Band
NOCEA
A modern style: diamonds are entwined in a crimped said "rail", a very contemporary vision of the…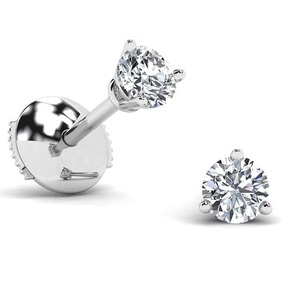 Earrings
3 CLAWS PREMIUM
Handmade earrings with diamond belt based on mid height of the claws which are based on a rabbet.…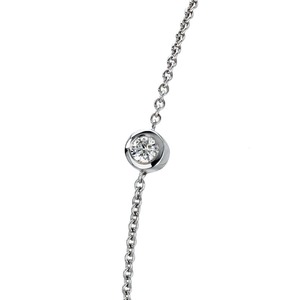 Bracelet
ETERNITY
Diamond bezel bracelet. Very popular, a style that is both classic and contemporary. 18 carats…
De Hantsetters, diamonteers since 1888
Customer service at your service, provided by diamond dealers
All our diamonds are independently certified by 3 world-renowed organisations



Want to talk to a diamonteer ?
Contact us now