---
What type of setting for your diamond wedding ring?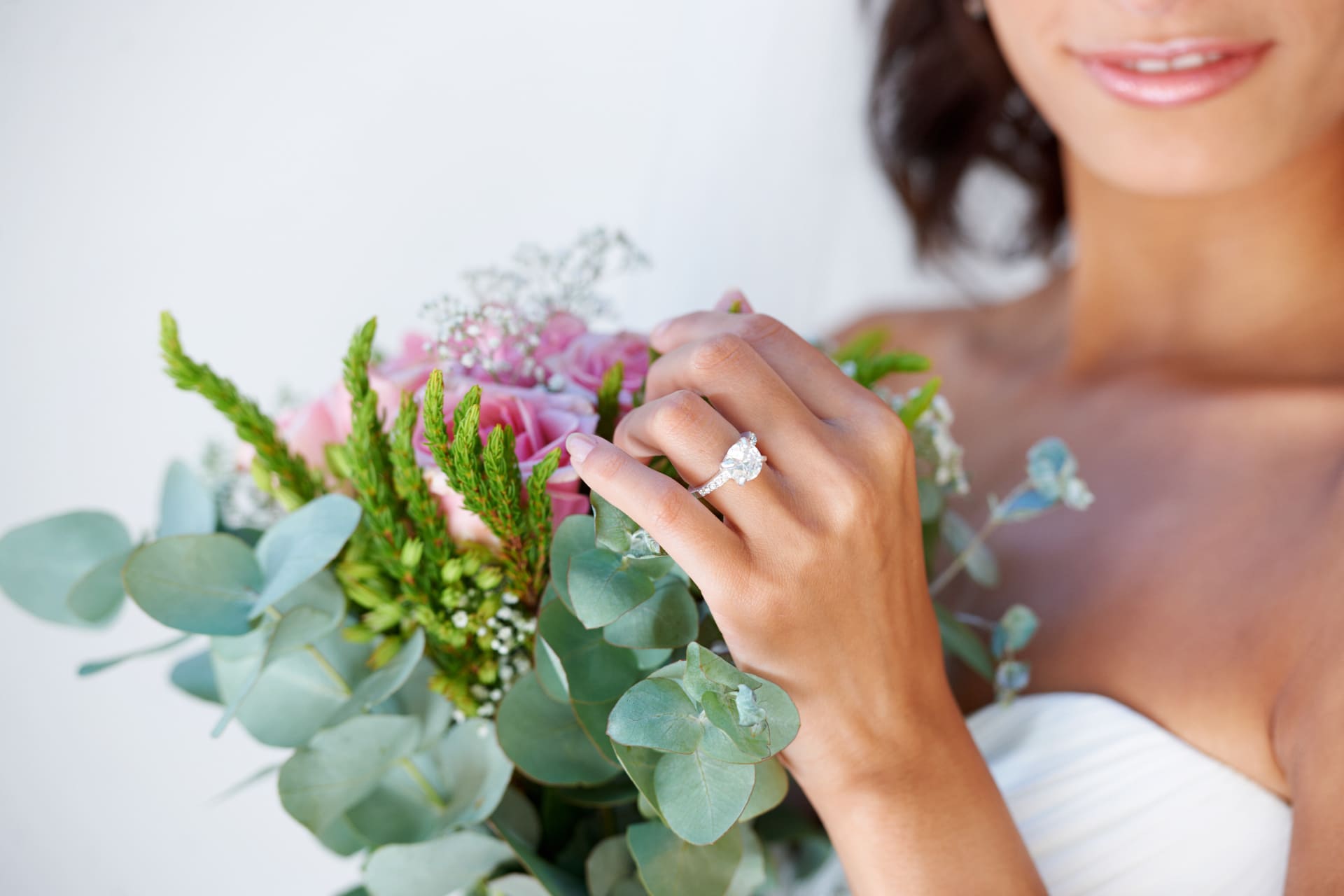 The selection of your wedding ring model and its type of setting is above all an aesthetic choice that is personal to you.
The diamonds of our wedding rings are set by different techniques, among which the claw setting, the grain setting for the pave stones and the rail setting which sets the stones between two rails to form a ribbon of diamonds.
Claw set
The claw setting is the method of setting a diamond wedding ring in which the diamonds are set and then held in place by claws. This is the most commonly used method because it best enhances the stone, which remains uncovered and less encircled by gold. Most often the stones are set with 4 claws.
Grain setting
Mainly used for pavement stones, the grain setting is a technique whereby diamonds are held in place by very fine claws which are actually tiny metal beads like grains.
Crimp rail
Mainly used for wedding rings, the rail setting is a technique that allows the diamonds to be placed between two rails on each side of the stones. The diamonds are thus set between two rails.
Our RUBAN set diamond wedding ring model is available in full, three quarter or half turn.
You can ask us to create a personalised wedding ring to your image, we will always make it in the respect of the resistance of the setting and in harmony with the size of the set stones.
Our jewels are set in France by French gem setters to guarantee quality and solidity.
You can trust the aesthetic choice that you like the most spontaneously, we guarantee the quality of the setting work of our jewellers for your diamond wedding ring.
De Hantsetters, diamonteers since 1888
Customer service at your service, provided by diamond dealers
All our diamonds are independently certified by 3 world-renowed organisations



Want to talk to a diamonteer ?
Contact us now