---
Diamond wedding ring: what you need to know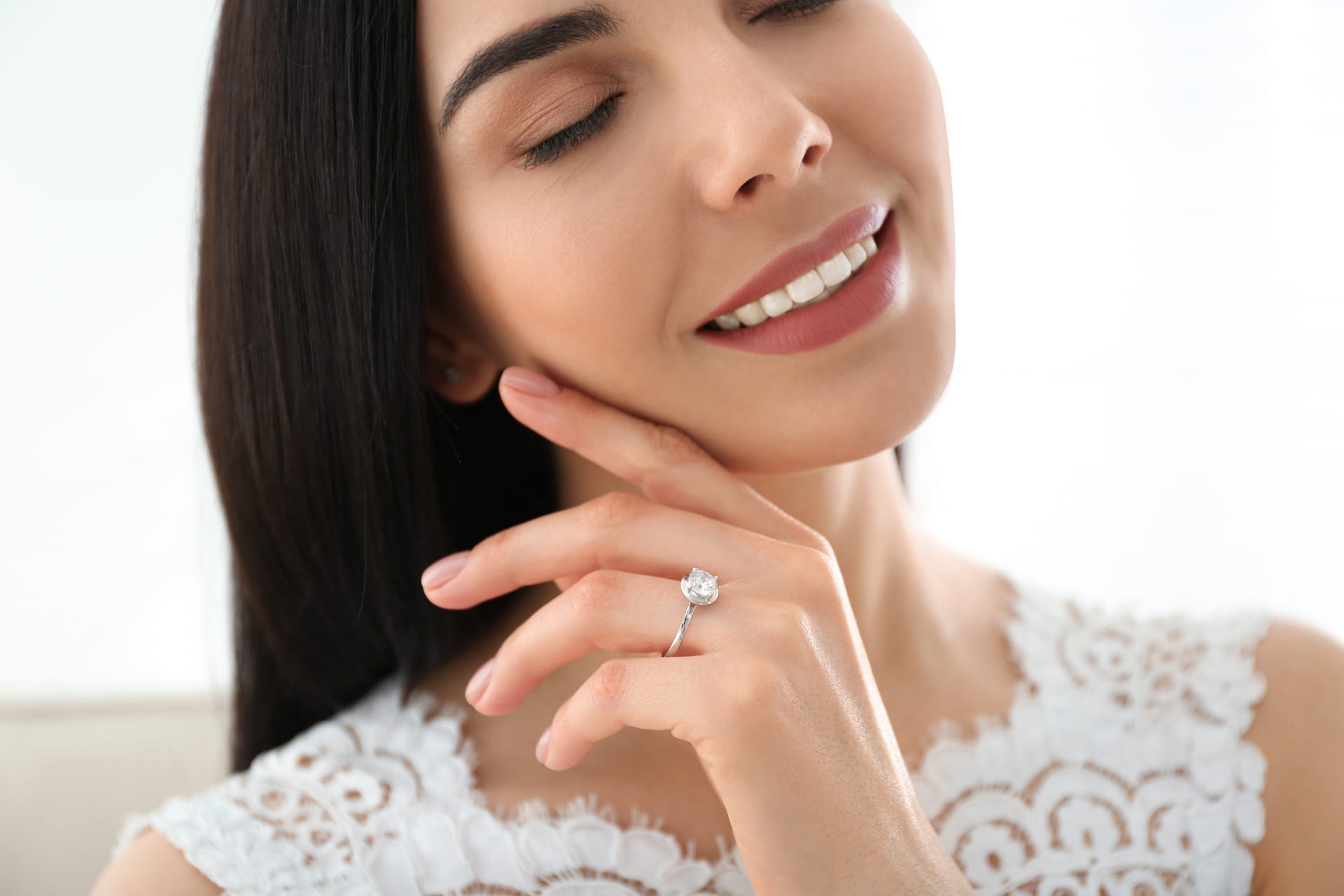 Most women dream that one day their loved one will give them a diamond ring that is as brilliant, sparkling and dazzling as the love they bear them. It is therefore not uncommon to find that many men give a diamond ring on the occasion of a very special event such as an engagement or a wedding. As it embodies all the love and affection you have for your sweetheart, it is essential to choose it well. Have you found your soul mate? Are you planning to declare your love for her and celebrate your union in front of the whole world in church? To symbolise your unfailing love and mutual commitment, you have decided to give her a diamond wedding ring, but you don't know much about this jewel? The i-diamants.com website, specialised in the sale of rings and all kinds of diamond jewellery, is here to enlighten you and guide you. Zoom on the diamond wedding rings.
Buy a diamond wedding ring
The first detail you need to consider before pulling out your credit card to buy a diamond ring is the quality of the jewel you intend to buy. In the world of jewellery, the quality of a diamond is measured by 4 criteria. These are the famous 4 characteristics or 4Cs that define a diamond: colour, clarity, carat and cut.
The 4 fundamental criteria for the diamond of your wedding ring
The colour
For the colour, make sure you choose the most colourless colour possible. Here, colourless refers to the colour white. In this category, you can choose a perfectly colourless diamond, graded from D to F by the Gemmology Institute of America. You can also choose a diamond with a white shade with a colour graded from G to Z. You should know that there are diamonds of other colours: orange, grey, purple, red, violet, pink, yellow and green. However, these are not as sought after as their white counterpart.
Clarity
Clarity is measured by the inclusions, i.e. the small imperfections of the diamond. These are tiny black spots that are clearly visible when the stone is crystallised. Some of them are not visible to the naked eye. All diamonds, even the purest, show inclusions when examined with a magnifying device. A diamond is said to be of optimum clarity when an expert detects no flaws at a magnification of 10. The clarity or purity of a diamond is graded on a scale: P1, P2, P3, VS1, VS2, VVS1, VVS2, IF and FL (in ascending order).
The carat
The carat is the unit of measurement for a piece of jewellery. The higher the carat, the more expensive the diamond. This unit of measurement is in fact the weight of the diamond. The measurement of the weight of this gemstone also depends on the number and size of the inclusions inside. It should therefore be emphasised that the size of a diamond does not necessarily determine its weight.
The cut
The cut is the shape of the diamond. A ring with a quality cut has harmonious proportions. They come in different variations: brilliant, emerald, pear, marquise... To buy a diamond ring with maximum brilliance, we advise you to choose a diamond with a brilliant cut.
The diamond certificate
The diamond certificate is not strictly speaking a criterion, but rather a guarantee. It is issued by an independent laboratory that guarantees the quality of the jewel. The laboratory keeps a grading report that will allow you to obtain all the characteristics of the diamond you intend to buy.
Your diamond wedding ring at the best price with i-diamants.com
In view of these criteria, to avoid scams and false ads, it is better to buy a diamond wedding ring from a certified jeweller like i-diamants.com. Our site offers a whole range of 100% French made diamond rings, certified GIA, HRD and IGI at attractive prices. You can choose among the many models available on our site or order a custom-made model. The manufacturing time for a custom-made diamond is 2 to 3 weeks. For your information, we also offer a wide selection of jewellery including pendants, earrings and diamond bracelets. Please note that we accept payment by credit card, Payal and American Express. So what are you waiting for? Take the plunge and contact our advisors for any diamond ring purchase. You will benefit from the advice, opinion and support of our professional and experienced jewellers.
Select the metal, shape and weight of your diamond ring
If you want to buy a diamond ring, you can choose between a gold ring or a platinum ring. Gold has always been the precious metal of choice since the beginning of time. However, a platinum ring with diamonds will be more expensive than a gold ring. Nevertheless, a gold ring is still very fashionable for women. But you have to choose the right colour.
Yellow Gold Wedding Ring
Yellow gold refers to pure gold or 24-carat fine gold. Its drawback is that it is fragile and unsuitable for jewellery design. For a strong and durable ring, we recommend choosing a ring made of 18-carat yellow gold, which is 75% gold and 25% alloys. This jewellery is the very symbol of strength and durability.
White Gold Wedding Ring
The white colour of a white gold ring comes from its combination with other alloys including silver. This colour is the result of the rhodium plating technique. Please note that the colour of these rings will fade over time, especially due to repeated rubbing, sweat, water and shocks. Aware of this, we have decided to design rings in palladium-plated white gold, not rhodium-plated, to prevent the colour from wearing off and disappearing over time.
Rose Gold Wedding Ring
A rose gold ring is made in the same way as a white gold ring. The difference lies in the components of the alloy. To obtain a pink shade, we use copper, for example.
Platinum wedding ring
As mentioned, a platinum ring is more valuable than a gold ring. This is because platinum is a rarer material than gold. If your preference is for platinum, then a white gold ring with a palladium coating seems to be a good alternative to a platinum ring.
The shape of your diamond wedding ring
There is no better way to capture the heart of your loved one than with a uniquely shaped diamond wedding ring. Buy a diamond ring with simple, thin bands if you are planning to buy a wedding ring. For an engagement ring, however, opt for a solitaire ring with a single stone. For the choice of the setting model, we advise you to turn to claw rings. However, nothing prevents you from buying a ring with a closed setting.
Which diamond wedding ring should I choose for my wife?
If you are not afraid to invest, we recommend you to offer a diamond ring for your engagement or wedding. This jewel is a condensed version of historical and sentimental values.
A luxury wedding ring made to measure for your better half
Before you put the ring on her finger and say "I do" in front of God and man, think carefully about the choice of stone and its design. As you only want the best for your loved one, you can give free rein to your imagination, as long as your budget allows it. If money is no object, why not give her the ultimate in perfection: a diamond with FL clarity? With a diamond of this quality, your wife's fingers will be sure to light up. For your information, the quality of a diamond is measured by an international purity scale. A diamond in the P3 category is a basic quality diamond, as it has several inclusions visible to the naked eye. In contrast, the FL grade for Flawless is considered to be the highest quality. A FL diamond has no external or internal defects. As for the shape, a diamond wedding ring
is sold in many shapes: round, square (princess shape), oval, pear, radiant, cushion and triangle. Finally, the last criterion of a luxury diamond ring is the weight. This refers to the carat. One carat is equivalent to 0.20 g. However, it is interesting to note that the presence or absence of inclusions can impact the weight of a diamond wedding band.
A ring from our catalogue of all-diamond wedding rings
Browse through our catalogue to discover our diamond wedding rings and wedding bands. There is something for every taste and preference. Whatever the shape, weight and quality (purity) of the ring you are planning to buy, we will help you find the model you like.
Choosing a diamond engagement ring
The criteria for choosing a diamond ring are of course defined by the 4C's mentioned above, but not only. There are also other factors that come into play. In addition to the solitaire diamond, there are other ring designs. To show everyone how much you love and care for your loved one, you can give her a ring with diamond pavé, to bring more sparkle. You can also offer a trilogy ring (with 3 diamonds), a diamond wedding ring with a rail setting or a wedding ring with a claw or bar setting.
Should you choose a couple with the same wedding ring for men and women
You are of course free to choose the type of ring that suits you. The most important thing is to buy rings that reflect your life together, because remember that these little pieces of jewellery will be with you all your life. You can choose the same model or different rings. However, there are some basic rules to follow. We advise women to choose a wedding ring of the same metal as the engagement ring. In terms of shape, you can create a harmony between your rings to reflect your mutual attachment, complicity and growing affection. You can also choose two very different designs, to mark your differences, but which make you strong together. Our i-diamants.com website is full of rings of all designs and sizes. It's up to you to choose what inspires you. If you are having trouble choosing the right ring, we will be happy to advise and assist you in your choice.
Do not hesitate to contact us on i-diamants.com for expert advice on diamond wedding rings
Our website i-diamants.com offers you the benefit of its know-how and its precious advice on jewellery. Attentive, competent and qualified, we are certified diamond dealers since 1888. Our top-of-the-range products have a weight of 0.10 to 1 carat or more. The quality is there, since each piece of jewellery offered for sale has been certified by the 3 largest independent laboratories: GIA, HRD and IGI. For expert advice on diamond wedding rings or to obtain a quote, we remain at your disposal. Our extensive experience as diamond dealers allows us to provide you with personalised advice and to guide you towards the model that will best meet your search criteria, in accordance with your budget.
---
Timeless collection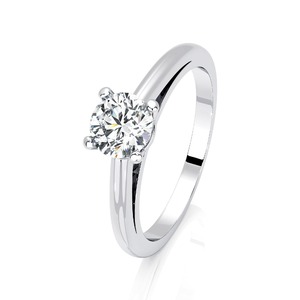 Engagement ring
4 Claws Classic
Solitaire diamond with 4 claws, a classic and timeless style. The highlighting of the diamond…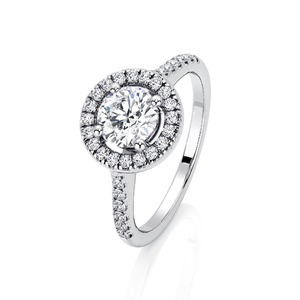 Ring
BRILLIANT
The perfect gift for your ever lasting love. Hand made french jewellery. Gold 750/000. Delivered in…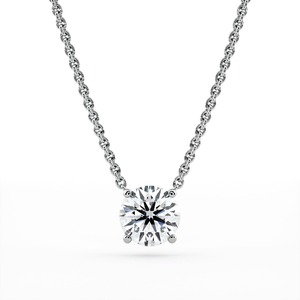 Pendant & Necklace
4 CLAWS
4 claw diamond pendant without bail. Forçat chain fixed by 2 rings on each side of the…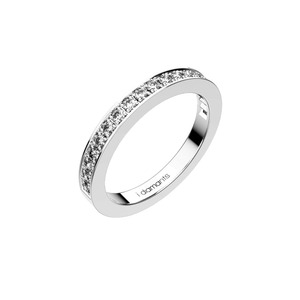 Wedding Band
RUBAN
Classic diamond wedding ring. 18 carats gold. Made in France. Delivered in a jewellery box. See…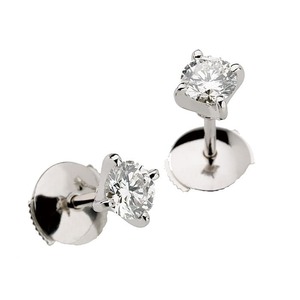 Earrings
4 CLAWS CRADLE
Handmade diamond earrings, 4 claws heart-shaped cradle setting. Elegant exclusive design by…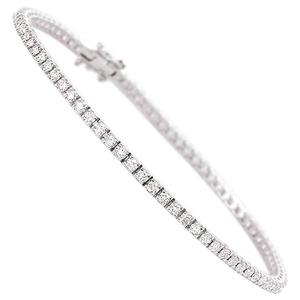 Bracelet
WHITE RIVER
Classic Diamond River Bracelet in 18 carats white gold. A jewel full of sparkle without being…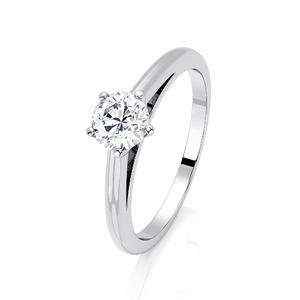 Engagement ring
5 Claws Classic
Solitaire diamond with 5 claws. Solitaire offered in 18k white, yellow or pink gold (750/000) or in…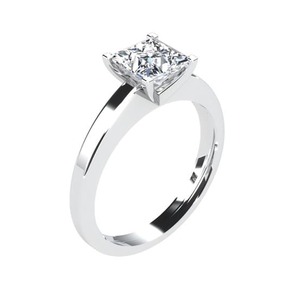 Ring
PRINCESS ROYAL
Style full of sparkle without being ostentatious. The dawn of passion and romance. Hand made to…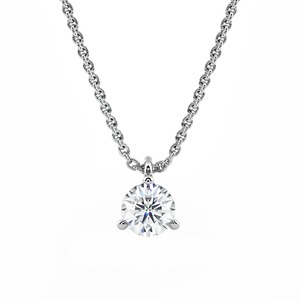 Pendant & Necklace
3 CLAWS B
Diamond pendant with 3 claws to enhance the stone as much as possible. Crimping carried out with…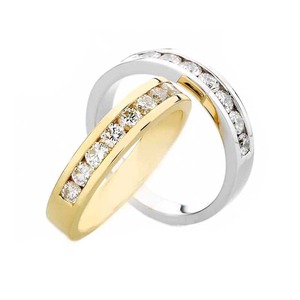 Wedding Band
NOCEA
A modern style: diamonds are entwined in a crimped said "rail", a very contemporary vision of the…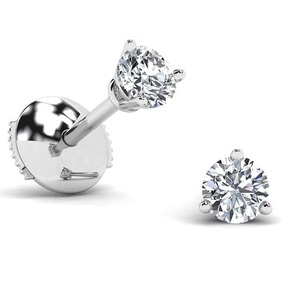 Earrings
3 CLAWS PREMIUM
Handmade earrings with diamond belt based on mid height of the claws which are based on a rabbet.…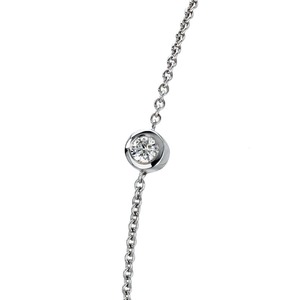 Bracelet
ETERNITY
Diamond bezel bracelet. Very popular, a style that is both classic and contemporary. 18 carats…
De Hantsetters, diamonteers since 1888
Customer service at your service, provided by diamond dealers
All our diamonds are independently certified by 3 world-renowed organisations



Want to talk to a diamonteer ?
Contact us now