---
Payment & Delivery
Internet Order => Reduced Price and 30-Day guarantee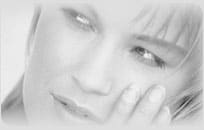 Payment: 6 options
On-line by Credit Card (Oneytrust secured payment). See our Security commitments. Visa, Mastercard, American Express...
In 3 times without charge, by credit card, and spread your payment over 3 consecutive months.
On-line by Paypal : if you have a Paypal account, you can make purchases on our website by entering only your email address and Paypal password.
Settlement upon reception: delivery known as "Payment On Delivery" (POD), for mainland France and Monaco only.
A deposit equivalent to 35 % of the order's price is required, plus 30€ of fees, to be settled online by bank card. The balance is paid upon reception by cheque.
By bank transfer.
Payment by cheque to the order of i-diamants. For big amounts, a settlement by bank transfer or by "bank cheque" may be required.
For the 5 options, the 30-Day "satisfied or reimbursed" guarantee applies.
Delivery
Delivery terms
Periods

Diamonds
ID N° from the Selection

Diamonds from the Catalogue
(*)
Made-to-order Jewellery
(**)
48h
X
15 days
x
X
20 days
X

These delivery periods are from the date of validation of the order and are subject to availability of the goods which will be confirmed.
(*) a period of 15 days for the sealing of the diamond (HRD IGI) and/or shipping, routing.
(**) a period of 30 days for the customized jewels. Our jewels are not standard jewels but are hand made by French goldsmith. See our Quality Charter.
Delivery and postal charges
The shipping is done with the value declared (insured) by the Postal services or by a fast courier Private Carrier.
Postal charges are paid by i-diamants for the zone "France / Monaco", 00 € for the zone " EEC and Dom / Tom " and of 50 € for the zone "Rest of the World".
VAT terms & conditions
European Union citizens – Private individuals: the VAT is owed and added to the invoice, All Taxes Included price. The current France rate is applied (20.0%).
Citizens who are not part of the European Community: exempt of VAT, the billed price is Tax Free. A tax deduction form is provided for deliveries carried out in France to travellers residing out of the European Community. Address your local customs authority in order to find out about possible importation taxes you may have to pay.
EnregistrerEnregistrer
EnregistrerEnregistrer
EnregistrerEnregistrer
EnregistrerEnregistrer