---
The platinum diamond solitaire: all you need to know about its properties and how to care for it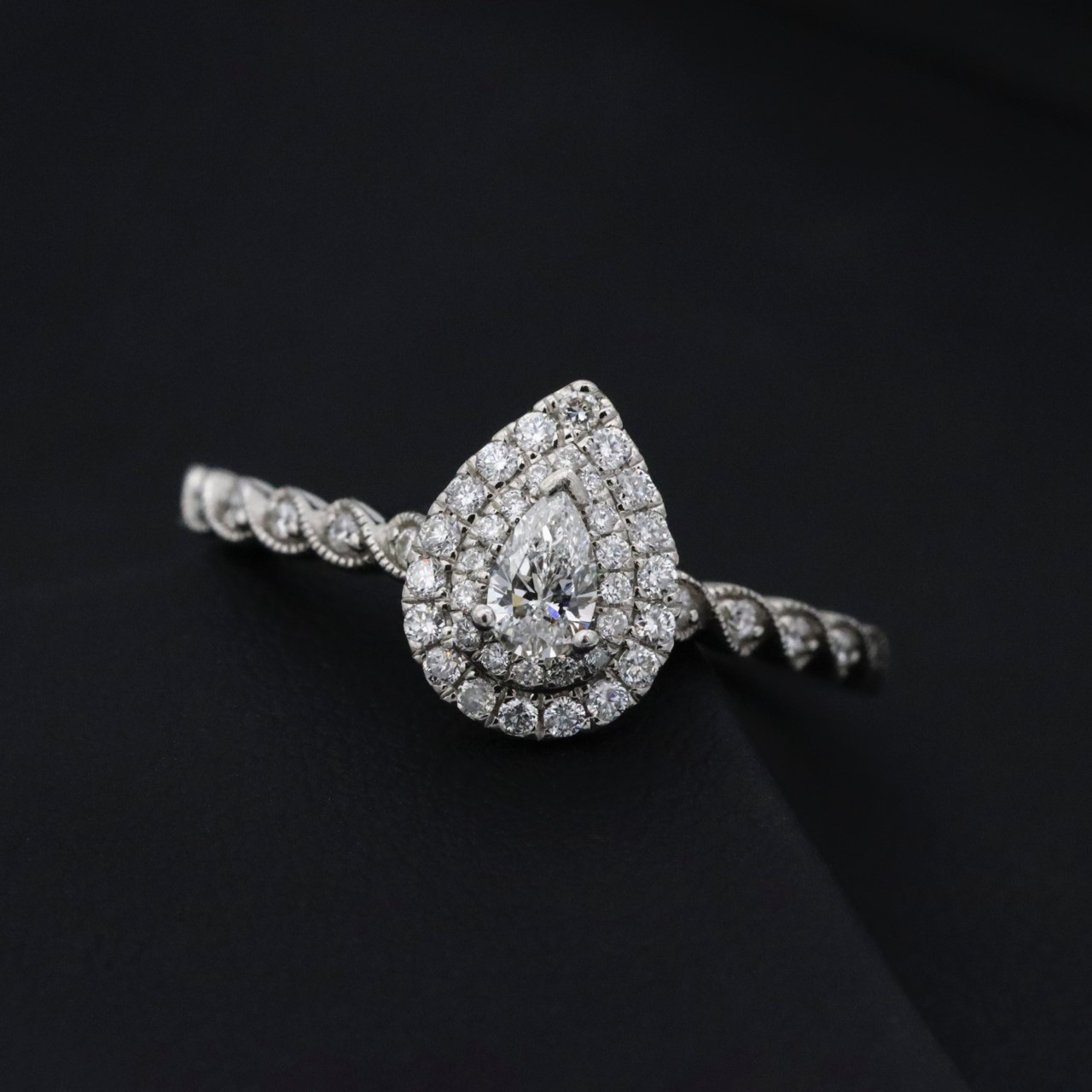 Why choose a platinum solitaire ring with diamond?
Platinum is a completely pure material. A ring like a platinum solitaire will therefore be purer than a ring for example in 18 carat gold.
It is still called the material with eternal qualities. Between platinum and gold for example, there is no photo, platinum is unconditionally the purest material, and this is obviously reflected in the price, but the quality is there! It has the reputation of being exceptionally resistant and durable over time thanks to its properties. For example, it is noted that platinum wears very rarely and is able to keep its luster as it was on the first day, which is generally quite exceptional, even for precious metals. Moreover, platinum gives a particularly white and bright color to jewelry, which is quite rare with such intensity in other metals. The advantage of this is that there is no need to worry about administering additional treatments dedicated to enhancing the luster and brilliance of the jewel, such as rhodium treatments.
---
Timeless collection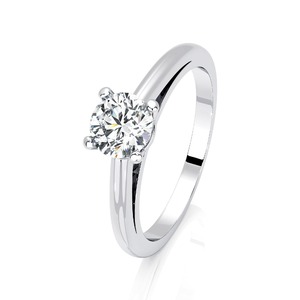 Engagement ring
4 Claws Classic
Solitaire diamond with 4 claws, a classic and timeless style. The highlighting of the diamond…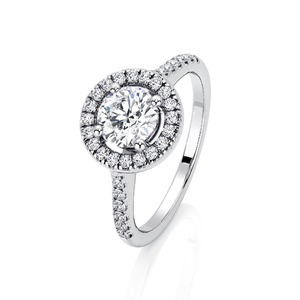 Ring
BRILLIANT
The perfect gift for your ever lasting love. Hand made french jewellery. Gold 750/000. Delivered in…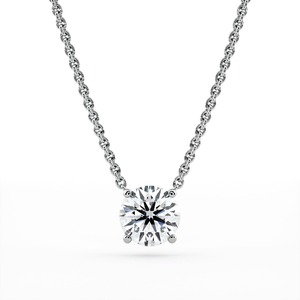 Pendant & Necklace
4 CLAWS
4 claw diamond pendant without bail. Forçat chain fixed by 2 rings on each side of the…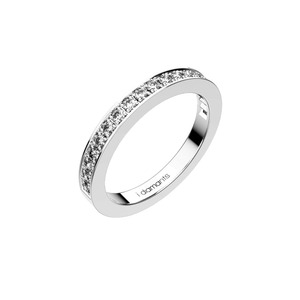 Wedding Band
RUBAN
Classic diamond wedding ring. 18 carats gold. Made in France. Delivered in a jewellery box. See…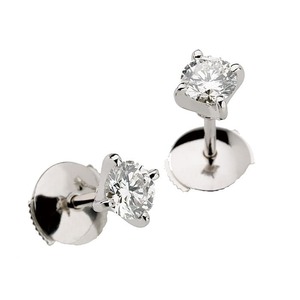 Earrings
4 CLAWS CRADLE
Handmade diamond earrings, 4 claws heart-shaped cradle setting. Elegant exclusive design by…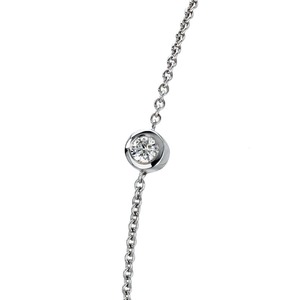 Bracelet
ETERNITY
Diamond bezel bracelet. Very popular, a style that is both classic and contemporary. 18 carats…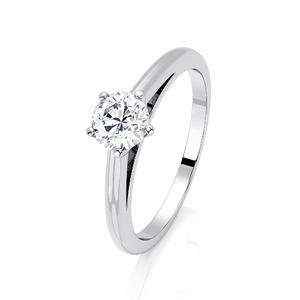 Engagement ring
5 Claws Classic
Solitaire diamond with 5 claws. Solitaire offered in 18k white, yellow or pink gold (750/000) or in…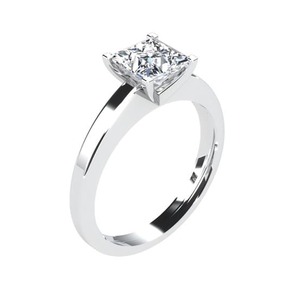 Ring
PRINCESS ROYAL
Style full of sparkle without being ostentatious. The dawn of passion and romance. Hand made to…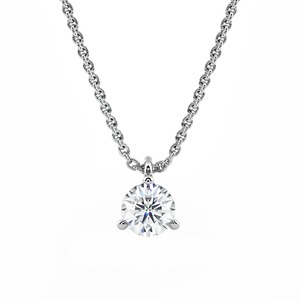 Pendant & Necklace
3 CLAWS B
Diamond pendant with 3 claws to enhance the stone as much as possible. Crimping carried out with…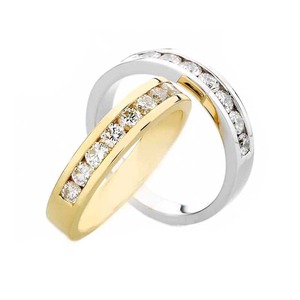 Wedding Band
NOCEA
A modern style: diamonds are entwined in a crimped said "rail", a very contemporary…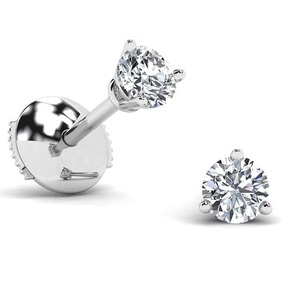 Earrings
3 CLAWS PREMIUM
Handmade earrings with diamond belt based on mid height of the claws which are based on a rabbet.…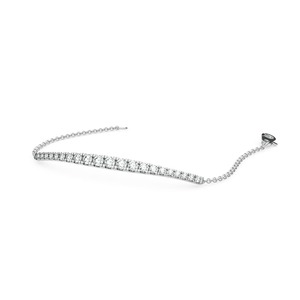 Bracelet
ERGO
Very modern, bright without being ostentatious. Pleasure of playing with the brilliance of…
Platinum, the king of precious metals for a diamond jewel of rare quality
The quality of platinum is rare, just like the metal itself. Specialist statistics estimate that platinum is up to thirty to forty times rarer than gold. It is also much heavier: it weighs about twice as much as 14-karat gold (be careful, however, in very special cases where you buy jewelry such as earrings or even bracelets that should not be too heavy to wear). If we had to continue to mention the assets of this exceptional metal, we can also mention its solidity which is considered as particularly exceptional. This material was notably made famous by the French jewelry house Cartier, which made it its emblem and created several collections of platinum jewelry that quickly met with dazzling success during the 20th century. Because of its eternal side, a platinum solitaire can also have a strong symbolic value, creating a parallel with a love that will also be eternal. Moreover, platinum is generally the most chic metal for engagement rings or wedding rings.
Platinum is more expensive than gold, both on the price of the metal and on the workmanship of your diamond engagement ring
The prestige, quality and properties of platinum, as well as the time that must be spent working with such a precious metal, obviously make its prices rise compared to others such as gold, silver or bronze. Platinum is not necessarily always a very hard metal: in fact, it is above all its malleable character that often requires the most work from the craftsmen jewellers to produce a quality jewel.
Mixing and assembling platinum with other materials such as diamonds, emeralds or rubies can be quite expensive but have truly exceptional rendering due to the qualities of these stones and metals.
How to choose a platinum ring with diamond for man or woman?
There is a set of criteria to consider when making the right choice in your platinum ring.
i-diamants.com suggests you to follow the 4C rule (Color, clarity, cut, carat) for the purchase of your platinum diamond solitaire to which we add the C of confidence
And yes, it is a rule that is quite simple to remember and fortunately for you because it includes all the essential criteria to be taken into account and analyzed before proceeding to the purchase of a diamond! The 4C rule comes from the meaning in English of these four words: color, cut, carats, clarity. And of course, we guarantee the quality of these four essential criteria at i-diamants by adding our own C which is confidence!
Purity of your platinum diamond solitaire
It's quite simple: the purer the diamond is considered, the more its value will increase. There is, as for colors, a diamond purity scale that goes from IF (no defects) to P1, P2, and P3, the latter level meaning that the diamond has too many inclusions that affect the brilliance of the stone.
Carat of your platinum diamond solitaire
Carats are the term used to refer to weight. So the more carats a diamond has, the heavier it is and the more valuable it will be.
Cut of your platinum diamond solitaire
The cut is mainly the determining criterion to know if the diamond will reflect the light well. The cut of the diamond concerns both its dimensions but also its polishing and its symmetrical dimensions.
Colour of your platinum diamond solitaire
Color is also a good indicator to estimate the value of the diamond. The more colorless the stone is, the more valuable it can be judged to be. Colors are noted from the letters D to Z, the D indicating a perfectly colorless diamond while the Z refers to a very yellow hue diamond.
Where to buy your platinum ring set with a diamond? Online or in a jewelry store?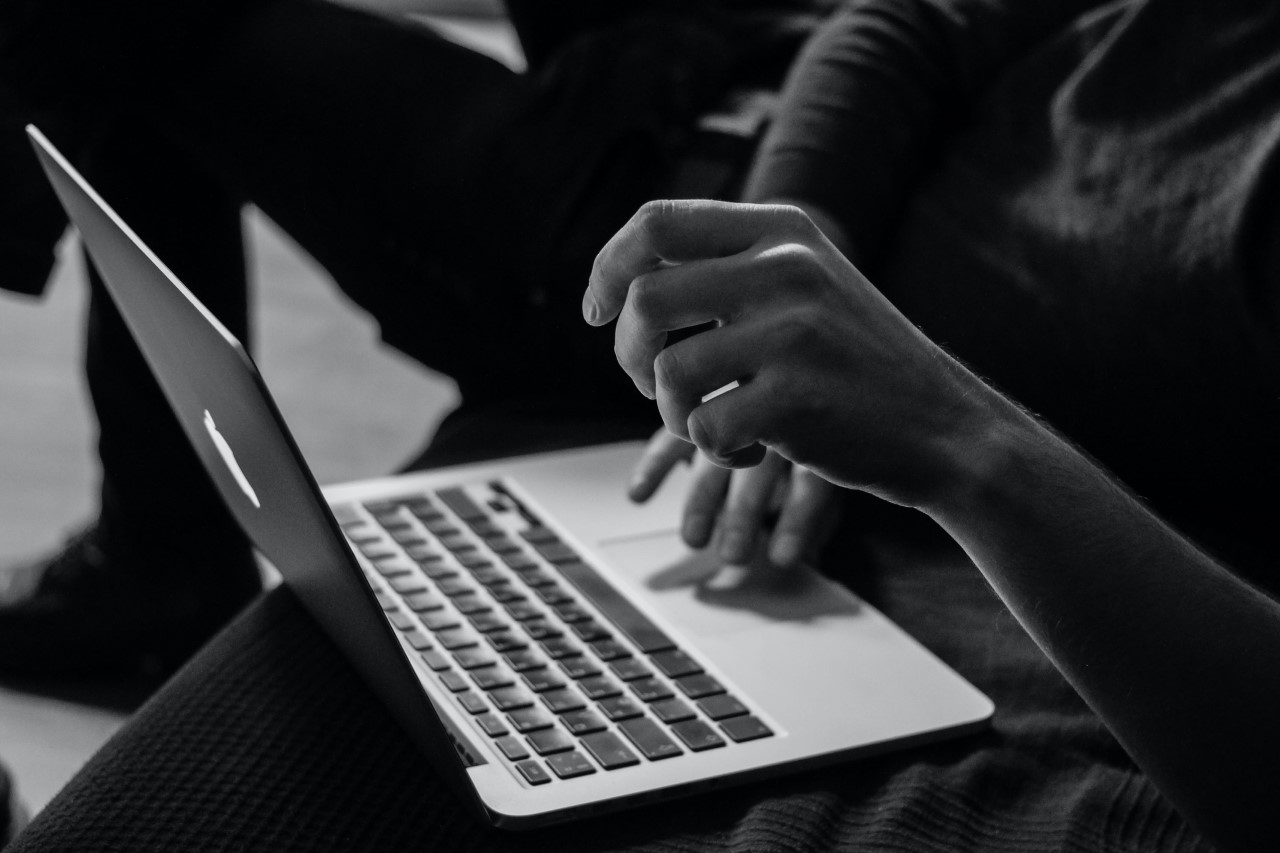 This is the eternal dilemma that arises more and more with the rise of the Internet. Of course the advantage of going directly to the store will have the advantage of being able to consult to see the jewels you have a crush on. So you will not be surprised by the general look of it, you will know what to expect. Moreover, you will be able to directly choose the size that suits you in a safe way because, it is sometimes the worry with the orders on the Internet, you order a size for the ring of your dreams that you think is the right one but which finally turns out not to be, too big or too small.
On the other hand, the undeniable advantage that you will find when prospecting for your ring on the Internet is the considerable offer that will be at your disposal. Indeed, if you are looking for originality without denying the quality of the metal, you will surely find online many more jewels that will seduce you and fit your criteria. Indeed, with Internet, it is not the 4-5 jewelers of your district or your city which are offered to you but the national or even international market of the jewelry.
Moreover, today, the sending of this type of orders is more and more secure. The parcel is obviously insured up to the height of the jewel and you can choose your mode of delivery.
How do I clean my platinum solitaire diamond?
The maintenance of a quality jewel is not necessarily so complicated. That is to say that it is not necessarily necessary to go to a jeweler's store to maintain it. On the contrary, you can do it yourself if you do it well and with delicacy.
Most jewels, whether gold, platinum or diamond, can in fact be cleaned with water, usually soft, soapy or ammonia.
What budget should I set aside for the maintenance of my solitaire or platinum wedding ring?
Since the basic maintenance is therefore mostly done with fresh or soapy water, the budget for cleaning your solitaire or platinum wedding ring will not necessarily skyrocket.
For example, if you choose to use fresh water with soap, you can start soaking your jewelry in warm water that will be mixed with detergent, cooking salt and soda. You can then proceed to polish it with for example a used toothbrush, which has the advantage as a type of brush to be able to rub in general in all details, or a used brush eventually that will do the job. You can also add a little bit of toothpaste on the toothbrush, which usually makes the cleaning of the jewelry more effective. It is necessary to be careful not to rub in excess. Then you can finish the wiping with small cloths suitable for cleaning jewelry that you can find in most department stores.
If, on the contrary, you prefer to go to an ammonia washing solution, this time you will have to place your jewelry in a bowl, preferably also containing lukewarm water, for 20 to 40min (you can however go up to 1h depending on the nature of your jewelry) and then you can start the same cleaning process with a small brush such as a toothbrush or other similar type. Finally, don't forget to rinse your jewelry well with clear water and then let it dry for a few hours.
Then, of course, you will have to take good care to rinse your jewelry, ideally also with lukewarm water as at the beginning. An important piece of advice: it is preferable not to wipe it with either paper cloths or dishcloths, as this would present the risk of damaging the jewelry, particularly by increasing the risk of causing scratches. The most preferable solution in the end is simply to put it down and let it dry and drain patiently.
Have your platinum jewel polished by an artisan jeweler in case of wear, scratches or scuffs.
If cleaning your jewelry by yourself does not tempt you for various reasons, whether it is for lack of time or because you want to call upon the professional who sold it to you or another professional to benefit from optimal performance, you can therefore go to the store of a jewelry craftsman. It is important to know that they do indeed have specialized and top-of-the-range equipment in this field. They use in particular last generation ultrasonic machines which allow an exceptional cleaning of your jewels. These devices allow your jewelry to be rid of the slightest impurity. It is thus an ideal machine to allow an incredibly thorough cleaning of all your jewels until the least recesses in particular where the small toothbrushes, although very practical, cannot go. Thus, what is still called ultrasonic baths are really ideal for delicate jewelry, rather complicated shapes or those that are very valuable.
Also, be aware that if you go to the jeweler from whom you bought your jewelry, the service of intensive cleaning in the ultrasonic tub is free!
A jewelry professional will also be able to polish your jewelry in case of wear, scratches or scuffs and give it a real rejuvenation treatment. Polishing is indeed a regular technique for optimal care of your jewelry. But you must be careful to choose a professional with a lot of experience and know-how because polishing, which is done using specialized machines, is an extremely meticulous technique on which you must be perfectly familiar. A small wrong move can make a new unwanted mark on your jewelry.
For the price of these services, there is no fixed rate. The craftsmen each have their own grid of services. For a very small polishing, the price of the initial service does not generally exceed ten euros.
De Hantsetters, diamonteers since 1888
Customer service at your service, provided by diamond dealers
All our diamonds are independently certified by 3 world-renowed organisations



Want to talk to a diamonteer ?
Contact us now