---
The goldsmith's hand
By i-diamants, the diamonteer and the jeweller work together as one.
A jewel reveals the beauty of a diamond and must magnify all the brillance of a stone. A woman looks up to her ring million times in her life, and the setting must fulfil her expectations.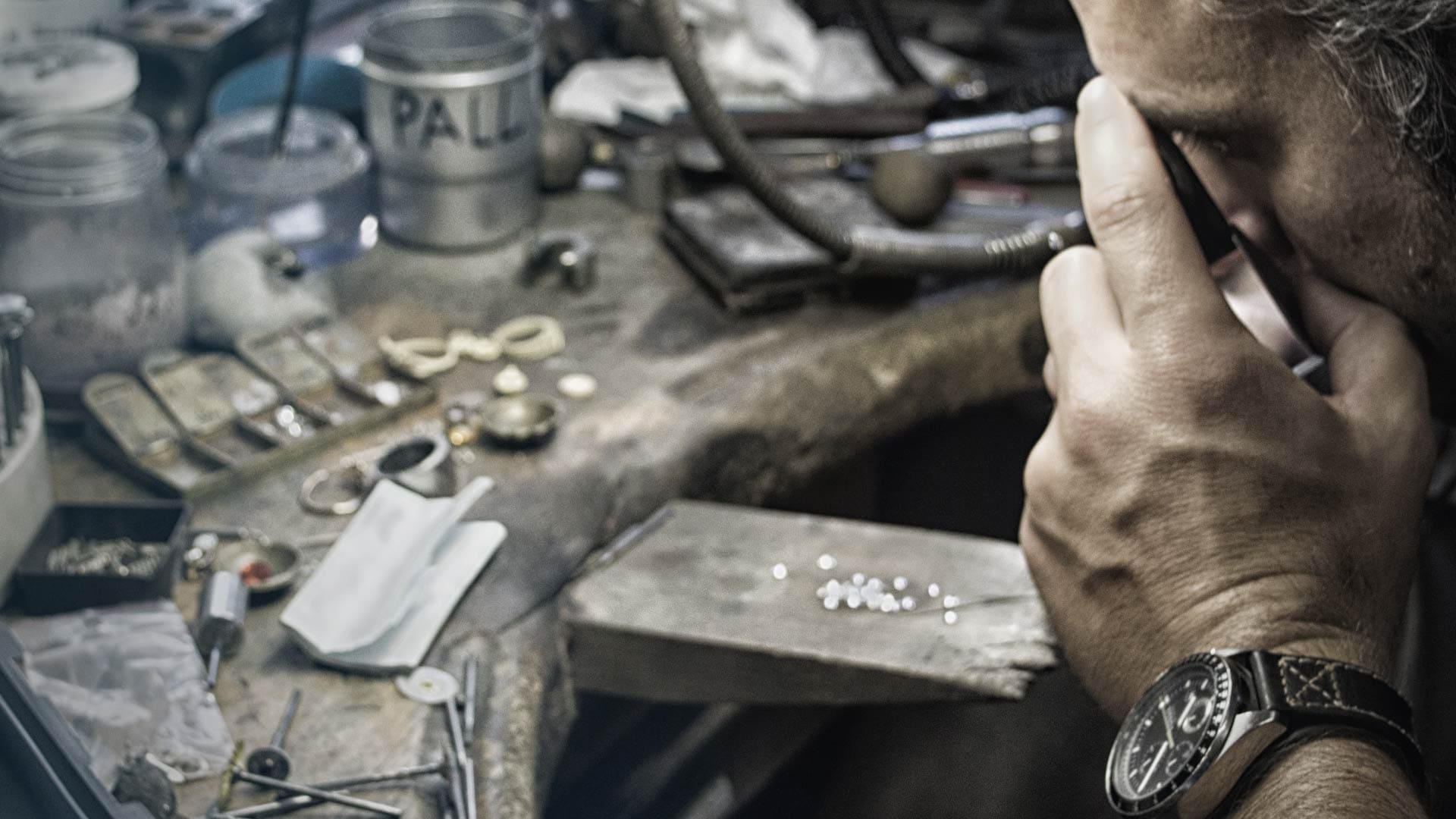 Crafting gold, creating a wonderfoul mounting and setting a diamond is both a magical and a very demanding job. The manufacturing process lasts 2 to 3 weeks for gold jewels, and 3 to 4 weeks for platinum jewels. The design is first made in 3D to explore all alternatives to create the jewel, but then we manufacture, set and polish by hand all our jewels. The eye, the hand and the heart of a craftsman are the centerpieces of the quality and the soul of a work of jewellery.
As jewellers and diamonteers, we work from father to son as our job requires an expertise handed down from generation to generation. Our moto is to produce jewellery that will not only seduce you a life time but than that you will pass on to your children. The concept of eternity is fundamental to our work.
By i-diamants, we offer both a collection of timeless classic pieces and a bespoke jewellery service.
EnregistrerEnregistrer
EnregistrerEnregistrer