---
Why a diamond certificate ?
The advantage of a diamond with certificate GIA, HRD or IGI :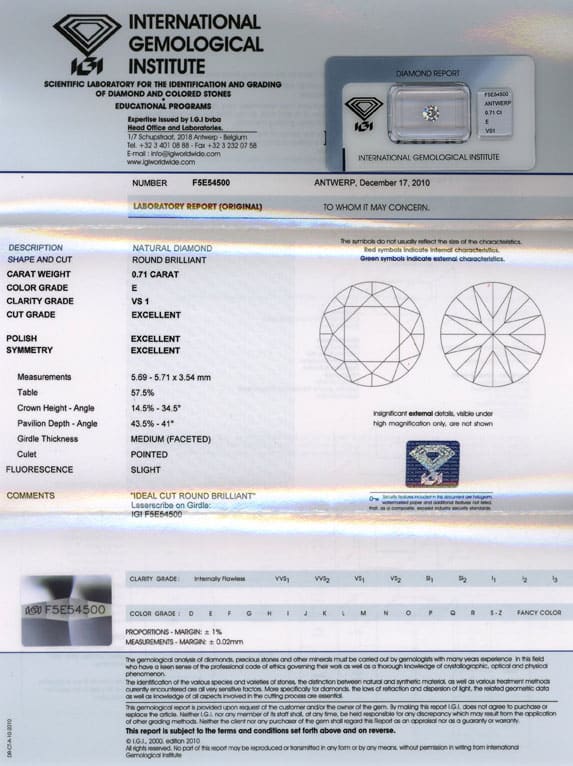 Be sure that the diamond has been certified by one of the three internationally recognized gemological laboratories : IGI, HRD and GIA :
It is a guarantee, protecting you against arbitrariness, guarding you from ignorance and thus deception. And it drives the price.
These three certificates help you to compare objectively diamonds, according to their carat weight, colour (higher or lower degrees of white), clarity, and size expressed in carats.
The certificate is to a diamond what a partition is to music : the most delicate shade of colour, the finest inclusion, the excellence of the cut, everything is noted on the certificate.
The certificate is the identity card of the diamond.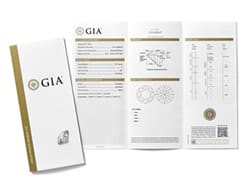 The certificate qualifies the diamond by the "4C" :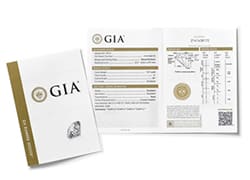 EnregistrerEnregistrer